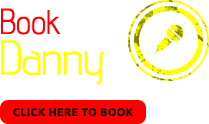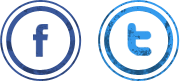 Have his people talk to your people!

Would you like Danny to do a professional voiceover for your seminar, documentary or radio or TV commercial?
Danny will add value to your Radio & TV commercials, documentaries, seminar presentations & special messages, e.g., Birthdays, Anniversaries, Retirements & Well Wishes.
Danny did all the voices and some on-camera presentations for the National Nine Network Television Australia on "Australia's Funniest Home Video Show" 1991-99.
Below are examples of what Danny can record for you audio-wise:
Phone Messages mentioning your name using celebrity voices.
Numerous commercial voiceovers: Intrastate, National & International TV & Radio 1981-2013
Danny has done: Looping & Identical Voice Matches)
(Australian characters) "Mission Impossible II" 2000,
(Robert DeNiro) "Fifteen Minutes" 2001,
(Daffy Duck) "Looney Tunes Back In Action" 2002,
(Robert DeNiro) "Men Of Honor" 2002,
(John Travolta) "Basic" 2003 Los Angles, California, USA.