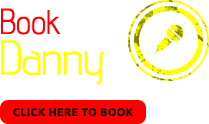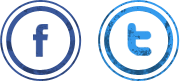 Danny travels all over Australia, New Zealand & the (rest of the) world.
See you soon!
NOV 20 & 21: Hervery Bay & Bundaberg: RetireInvest Functions
NOV 22-DEC 3: Royal Carribean EXPLORER: Vila-Vila
DEC 5: Pacific Golf Club, Brisbane
DEC 7: Monty's Long Lunch, City Tatts, Brisbane
DEC 13: Sip'n'Sup Xmas Party: Gold Coast
DEC 21: Peter Berkers Xmas Party: Gold Coast
DEC 28-JAN 3: Pacific Explorer: Sydney-Vila
JAN 18-26: Pacific Jewel: Noumea-Melbourne
FEB 12-21 (2019): P&O Arcadia (UK): Lautoka, Fiji-Sydney
FEB 24-MAR 1: Sea Princess: Brisbane-Dunedin
MAR 5-12: Sun Princess: Sydney-Darwin
MAR 14-25: Singapore & Phillipines Charity Golf Trip
MAR 26-APRIL 2: Majestic Princess: Sydney-Darwin
APRIL 5: Private Function: Kyogle, NSW
APRIL 6: Private Function: Brisbane, QLD
"ACEGENICS"
COMING IN 2019
MORE FUNCTIONS, CRUISES & EVENTS
For 2019 To Be UPDATED very soon!