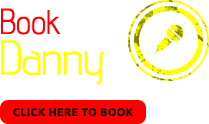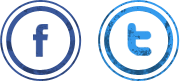 Danny McMaster & His Cast Of Superstars
Super-Impressionist Danny McMaster has an astonishing repertoire of more than 100, on-the-money characterizations of some of the world's best-known celebrities. Audiences are mesmerized by Danny's remarkable ability to replicate even the most subtle gesture and nuance in his exciting, non-stop performance, which has garnered nationwide and international critical review.
The unique aspect of Danny's show is the use of video whereby you can see the superstars whose voices he is performing flash up on the screen giving the whole experience a dynamic feel and believing the stars just might be in the room!
He is:
Alan Jones, Michael Douglas, Roy Orbison, Sylvester Stallone, Miss Piggy, John Cleese, Tommy Lee Jones, Owen Wilson, Nicholas Cage, The Swedish Chef, Liam Neeson, Cliff Richard, Jack Nicholson, Forrest Gump, Denzel Washington, Jason Statham, Harrison Ford, Bob Dylan, Elvis, Joe Cocker, Ray Charles, Dr. Phil, Tom Jones, Bugs Bunny, Billy Connolly, John Howard, Miss Piggy, Porky Pig, Neil Diamond, Peter Harvey, George W. Bush, Robert Deniro, Arnold Schwarzenegger, Richie Benaud, Bill Lawry, Yosemite Sam, Christopher Walken, Bill Cosby, Ozzy Osbourne, Clint Eastwood, Austin Powers, Frank Spencer, Sean Connery, Michael Caine, Al Pacino, Daffy Duck, Tweety & Sylvester, Elmer Fudd, Kermit The Frog, The Bee Gees, Fozzie Bear, Foghorn Leghorn, Bill Clinton, Joe Pesci, John Wayne, John Travolta, Walter Brennan, Bruce Willis, Willie Nelson, Morgan Freeman and.many more.
Danny: "I actually had Morgan Freeman contact me through Facebook, he was recommended by a mutual friend to have a listen to my impression of him. He said a nice compliment but the kicker was: "Man! I love your Christopher Walken!" Pumped!
Billy Bermingham (12th Man): "I rate him one of the best I've ever heard and we've met on several occasions and had tremendous fun. His range is incredible. I put him up there."
Alan Jones (2GB):"He has an uncanny ear for voices and I especially like his singing voice. It's most impressive. Get along to see him and treasure a true Australian talent."
Ray Martin (Media Icon):"I have seen Danny many times and he never ceases to amaze me with his range and accuracy with his impressions. He just gets better and better. To see a home-grown talent like his is remarkable."
Pat Welsh (Channel 7 Network):"He's fantastic! How he switches from one voice to another so quickly and so accurately is amazing. I love him and he's a good mate too!"
Chris Oxenford (Chairman, Old Bastards):"He is our permanent MC and every year he makes our luncheon THE highlight of the Gold Coast calendar.
Phil Cass (Master Magician):"He's been my friend and colleague for over 30 years and I love his act. He's always re-inventing it which keeps it fresh."
Eddie McGuire (Channel 9 Network):"I don't see him for a while but when I do, he floors me. He simply floors me, every time."
Doug Parkinson (Iconic Singer): "Always get a laugh out of Danny. The voices are the best."
Richard Wilkins (Channel 9): "I worked with Danny for a number of years at 9 and have seen him perform umpteen times. One of the best in the world."
(The Late) Richie Benaud: "Tony Greig said (when he was alive) that there was this bloke at Channel 9 he thought was as good as Billy Bermingham doing impressions of him and then I heard him and then he did me too and I have to agree. Cheeky."
CDs Tim Donovan, Mark Turner & Billy London(Princess Cruise Lines):"He is one of the very best acts we've ever had on our cruise lines. Sometimes we think he's too good for here but he delivers every time."
Sam Newman (Channel 9 Network):"Whatever you think of me is irrelevant but I saw him start out on the circuit. His Jack Nicholson "A Few Good Men" speech blew me away but to add Sean Connery and Michael Caine...and then top it off with Daffy Duck!...well, I was on the floor. How does he do it?"
Ray Hadley (2GB):"He's a very talented man and a good mate. He can give you a belly-laugh and then, in the next breath, make you go, "Jeez, how'd he do that? You know he wrote 'The Rugby League Song'?"
Dermot Brereton (AFL Legend & Commentator):"What he does, I would like to do as a party trick, but to see him do it for an hour...why hasn't this bloke got his own TV show?"
Randy Lubas (Ventura Comedy Club, California): "Danny has performed alongside some of the best comedians in ASmerica and more than held his own. He is one of the best impressionists I have ever seen. He's Australian? You Sure?"
Ray Warren (Rugby League Commentator Icon): "They call me 'The Voice' (sorry John Farnham). They shouldn call him, 'The Voices'."
Ian Chappell (Channel 9): "Kerry Packer only ever employed the best. When Danny did "Funniest Home Videos", we all came in for the treatment and he was the highlight. 'Live', he was and is fantastic."