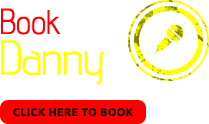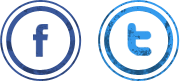 Danny McMaster & His Cast Of Superstars
Super-Impressionist Danny McMaster has an astonishing repertoire of more than 100, on-the-money characterizations of some of the world's best-known celebrities. Audiences are mesmerized by Danny's remarkable ability to replicate even the most subtle gesture and nuance in his exciting, non-stop performance, which has garnered nationwide and international critical review.
The unique aspect of Danny's show is the use of video whereby you can see the superstars whose voices he is performing flash up on the screen giving the whole experience a dynamic feel and believing the stars just might be in the room!
He is:
Alan Jones, Michael Douglas, Roy Orbison, Sylvester Stallone, Miss Piggy, John Cleese, Tommy Lee Jones, Owen Wilson, Nicholas Cage, The Swedish Chef, Liam Neeson, Cliff Richard, Jack Nicholson, Forrest Gump, Denzel Washington, Jason Statham, Harrison Ford, Bob Dylan, Elvis, Joe Cocker, Ray Charles, Dr. Phil, Tom Jones, Bugs Bunny, Billy Connolly, John Howard, Miss Piggy, Porky Pig, Neil Diamond, Peter Harvey, George W. Bush, Robert Deniro, Arnold Schwarzenegger, Richie Benaud, Bill Lawry, Yosemite Sam, Christopher Walken, Bill Cosby, Ozzy Osbourne, Clint Eastwood, Austin Powers, Frank Spencer, Sean Connery, Michael Caine, Al Pacino, Daffy Duck, Tweety & Sylvester, Elmer Fudd, Kermit The Frog, The Bee Gees, Fozzie Bear, Foghorn Leghorn, Bill Clinton, Joe Pesci, John Wayne, John Travolta, Walter Brennan, Bruce Willis, Willie Nelson, Morgan Freeman and.many more.
Danny: "I actually had Morgan Freeman contact me through Facebook, he was recommended by a mutual friend to have a listen to my impression of him. He said a nice compliment but the kicker was: "Man! I love your Christopher Walken!" Pumped!
Billy Bermingham (12th Man): "I rate him one of the best I've ever heard and we've met on several occasions and had tremendous fun. His range is incredible. I put him up there."
Alan Jones (2GB):"He has an uncanny ear for voices and I especially like his singing voice. It's most impressive. Get along to see him and treasure a true Australian talent."
CDs Tim Donovan, Mark Turner (Princess Cruise Lines):"He is one of the very best acts we've ever had on our cruise lines. Sometimes we think he's too good for here but he delivers every time."